European real estate market is undergoing changes. The vector of investor's interest shifted from London and Paris to Lisbon. A steadily growing economy, a high social level, political reforms, and government programs have opened new opportunities for foreign financial injections. PwC experts reveal the reasons why buying property in Portugal is attractive to foreign investors.
The advantages of buying property in Portugal
The country's economy has shown steady growth since 2017. Then GDP increased by 2.4%, and according to analysts, by the 4th quarter of 2019, it will rise by 1.7%. Changes are traced in the labor market. The unemployment rate, as of 2017, was 10%, and in January 2018 — 7.9%.
The pace and volume of construction in the capital of Portugal, Lisbon, are the highest in the country. Contribution to this government program is the restoration and revival of the city. Approximately 80% of construction projects are aimed at the restoration of historic buildings.
Lisbon has become a member of the Sharing Cities program, which involves the creation of smart cities. In the heart of the capital, they test the latest modern technologies that will improve the quality of life of the local population and tourists. Smart lighting and electric vehicle charging points are designed on important historical streets. The innovative system controls the use of energy.
Projects that are part of the Lisbon strategic development plan are waiting for an investment of 307 million euros.
There is a positive trend in the real estate market in Portugal. For 2017-2018, the cost of housing has increased by 23%. International corporations are actively exploring this sector, and large investors are directing financial flows from Catalonia, where economic stability has been significantly shaken.
Conditions and cost of buying property in Portugal and it's capital
According to a study by JLL, the cost of sq.m. housing in Lisbon is:
● 3-4 000 euro in old houses;
● 5-7,000 in new buildings;
● approximately 10,000 euros in the city center.
To buy property in Portugal, you need at least 200,000 euros. For foreign citizens, local banks give a mortgage of 2.5% per annum, which is 50-60% of the total cost of housing.
The buildings in the historical and tourist districts of the capital have grown in price. Over several years, they have risen by an average of 60%. RICS experts predict an increase in the value of the real estate over 5 years at about 5.5% per year.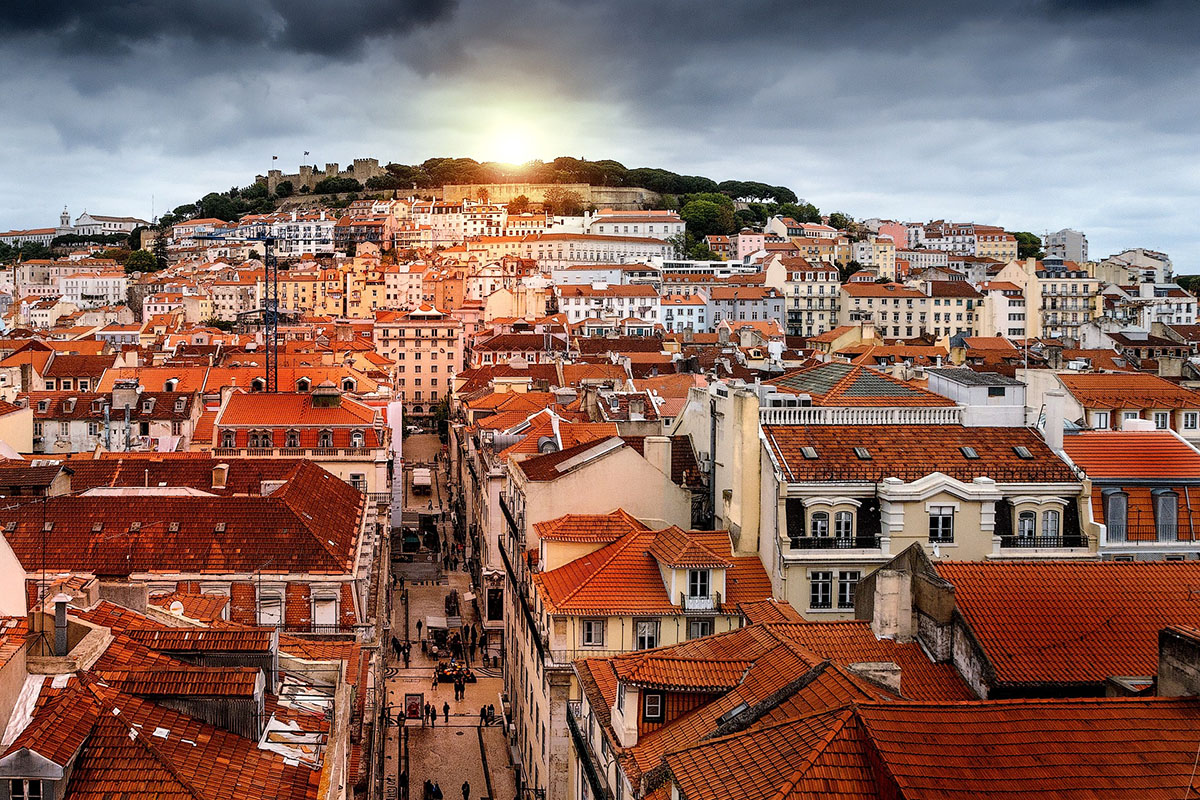 New opportunities for foreign investors opened in 2012 when the government introduced a policy of a simplified program for obtaining a residence permit. Its condition is the purchase of a real estate in Portugal, worth over 500,000 euros, and for sparsely populated areas — from 400,000 euros. If housing was built over 30 years ago — 350,000 euros.
Increased demand for real estate led to an increase in rental rates. Compared to other European capitals, in Lisbon, the cost of housing is lower and the yield is higher, which is an excellent incentive for the development of this market by foreign investors.