Sunny Spain has been actively developing the tourism industry for a long time so that the flow of travelers does not decrease all year round. This trend is attractive for investors who want to invest in the real estate of the country. The ideal option for obtaining a stable high income — Barcelona. The city combines the historical heritage and advantages of modern metropolis. Expertssaythat residential and commercial property in Barcelona is beneficial for investors.
How commercialreal estate in Barcelona suffered after the crisis
Barcelona is the most expensive city in Spain, which affects the value of the real estate. The current market in the metropolis consists of two large segments — residential and commercial.A few years ago, investing in commercial real estate in Barcelona was a profitable and promising industry. But the political crisis, the situation with the independence of the regions, the referendum greatly influenced the state of the market. As a result, the segment of office real estate suffered. Some companies have moved offices to other, calmer regions for security purposes. This situation led to a sharp decline in 2017, and the volume of investments for 3 months fell by about 63%, compared with the previous year.
Now the state of the commercial real estate market is stabilizing, and investing in office space allows you to receive from 30% of the amount required for their construction. Rental of premises of this type gives from 7 to 10% per annum of their total cost.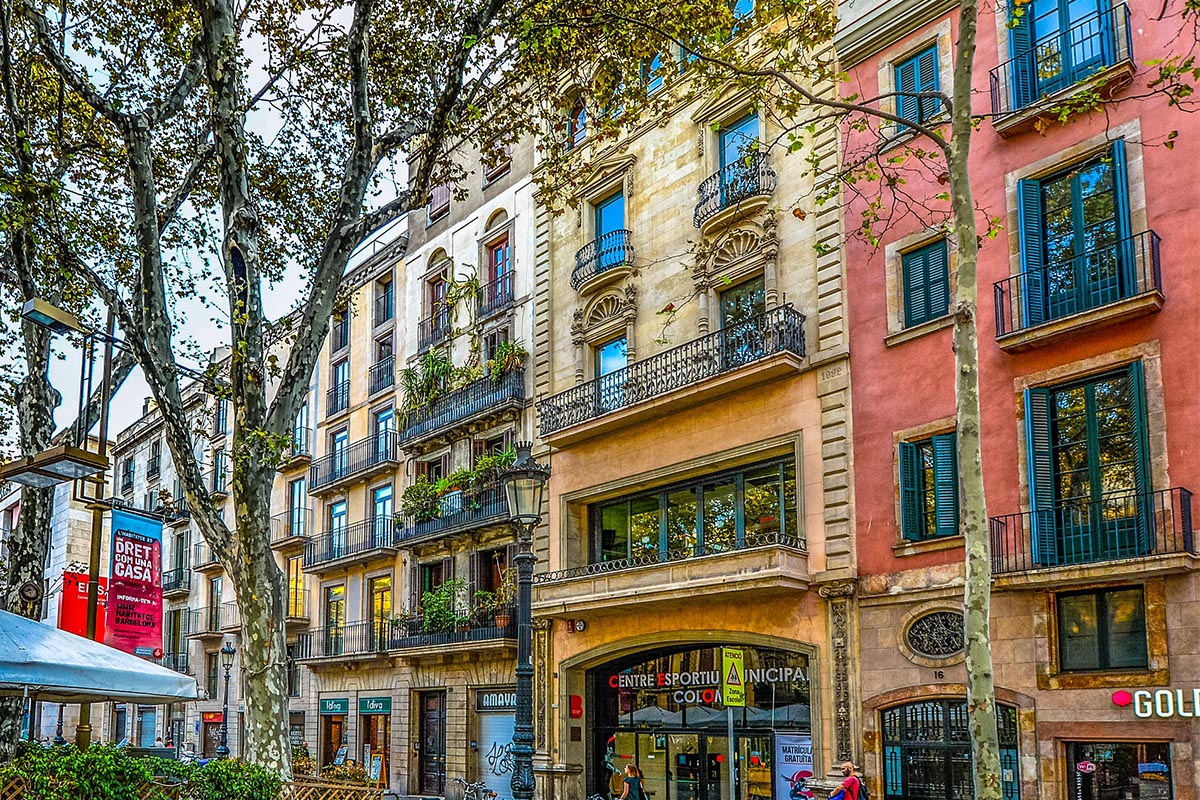 Another option to generate income is to invest in a ready-made business. A small cafe in Barcelona will cost about 50 thousand euros, a small beauty salon or a hairdresser will cost more. To purchase a hotel the amount of 700 thousand is required.
When buying a property in the city, you should take into account the cost of paying taxes:
● on the purchase of housing, the taxis 10% of the cost;
● stamp duty, which is 1.5% of the total amount;
● tax on the ownership of the property — 0.825%.
Another significant part of the cost — utilities and insurance.
The state of the residential real estate market in Barcelona
The cost of residential real estate in Barcelona is from 350 thousand euros. Approximately the amount needed to pay for an apartment in good condition in the tourist area, for example, in the Gothic Quarter, Gracia or Eixample. Here a square meter costs about 4-6 thousand euros. Despite the high price, the demand for it among the tenants is great.
Short-term rental brings in a year 5-6% of the initial value of the property, long-term — 3-4%. Apartments in residential areas are also popular, you can buy them for 200-250 thousand euros.
Generally speaking, the housing market recovered from the crisis faster than the commercial real estate segment in Barcelona. It is stable and attractive for investors.