Lake Como is a paradise place in which famous people of Italy like to relax. In a small area, there are comfortable villas and hotels were aristocrats, movie and television stars stop. Real estate on Lake Como has a high cost, but with the right investment, it brings a stable high income.
Real Estate on Lake Como: an overview of benefits
Having a villa on the banks of Como is prestigious and profitable. The pond is located only 40 km from Milan and it is visited not only by local residents but also by foreigners. There are well-known resorts such as Menaggio, Varenna, Como, and Lallo around the lake. The border with Switzerland is very close to the lake.
Real estate on Lake Como is in great demand. Each villa is a work of art. Ancient palaces, luxurious modern hotels, comfortable apartments — the lake surroundings offer various options. Many buildings here have the status of cultural heritage. A vivid example is the Villa Carlotta, which was built by Giorgio Clerici in 1690. It is decorated with a huge garden, walking through which you can have a great time. In the territory of  Villa del Balbianello, there is a park where various concerts and events are organized. Villa Melzi is known for its guests. It was visited by composer Franz Liszt and writer Stendhal.
Lake Como was one of the favorite leisure venues for Napoleon, Giuseppe Verdi, and Tchaikovsky. Baron and Goethe came here in search of inspiration. Actors George Clooney, Sylvester Stallone wanted to buy real estate on the coast of the reservoir. Madonna and Donatella Versace come to the Como for a holiday. In addition, this area and its buildings look great in the frame. Famous films such as "Ocean's Twelve", "Star Wars", and one of the parts of "James Bond's adventures", "Casino Royale", were filmed here.
The holiday season on Lake Como lasts almost all year round. In the summer, in addition to tourists, a huge number of water sports fans come here for yachting, kite and windsurfing. Climbers train on the local mountains. In winter, the slopes are covered with snow and the ski season begins. In addition, squash, golf, and tennis are common in the area.
Villas on Lake Como are located in close proximity to restaurants, shops, and entertainment venues. There is a developed infrastructure, thanks to which you can comfortably spend your holidays or settle forever.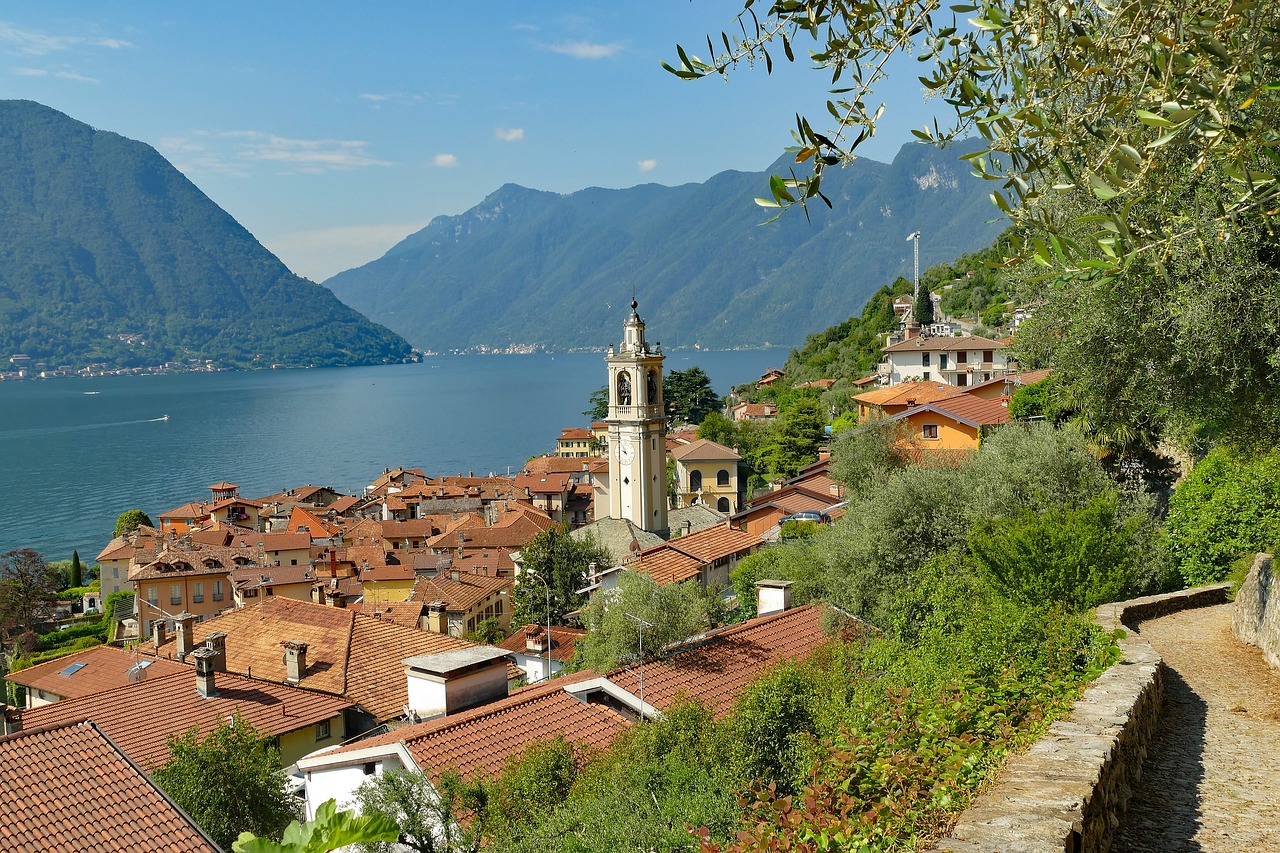 Assessing all the benefits, the cost of real estate on Lake Como is high. The price is formed, depending on the proximity of housing to the reservoir, the area of ​​the object, its cultural value. The most expensive are the villas on the first line, having their own pier and pools on the territory. Most often these are buildings of the 17-18th century.